YL of the Month — July 2018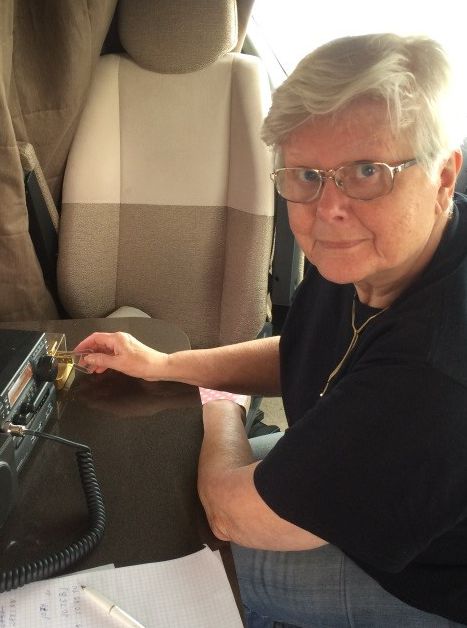 SM5EUU Kerstin

Name:
Kerstin Bengtsson

Callsign:
SM5EUU

Year of license:
1971.

Main interest in the hobby:
Well, suppose it's getting to know people. I am a born rag-chewer. I love working CW.

If known, how many qso's and countries have you worked:
About 12000 QSOs, and 200 countries on short wave, most of them in the 70 and 80ies.

Why did you become radio amateur:
My brother is SM7EDN, and my first OM is SM5EAW. I just had to learn CW to know what they were saying.

When did you become a member of SYLRA:
2008 perhaps, but in 2013 I discovered I was not in the member list, so I joined a second time.

Member of radio clubs:
VRK Västerås Radio Klubb, my local club. SSA the national society, BYLARA the British YL Club, and of course SYLRA. During my active years I was also a member of YLRL, and JLRS.

One or two stories from the real radio life:
I met my present OM on the air. I did not know he was going to become that, the first years we had QSOs. There you are, CW can be life-changing. Operating from a local radio station on Hawaii during the YLRL 50th Anniversary is something you don't forget. Something else I will never forget is the first international YL-meeting that was held here in Sweden in 1991. That started a series of YL-meetings all over the world.

OM's callsign and name:
SM5BZL Christer

Another hobby:
Playing the flute/the tuba in a band, reading, travelling with our mobile home, playing Bridge, and knitting.

What is/was your main job:
I am a retired teacher.

Motto:
You can do it!